Best Free Livestream Apps for Musicians
With everyone stuck at home because of COVID-19, it's a great time to livestream. In this post, we look at the top free livestream platforms for musicians.
The Corona Virus has impacted everyone's lives, but for artists and bands who had already booked their upcoming gigs, tours, and summer festivals, the impact has been particularly severe. How do you turn this unfortunate situation into a positive experience for you and your audience? The answer: connect through livestreams. Live streaming your concert, a DJ set, your rehearsal, or an intimate acoustic session of unreleased music is a great way to build a relationship and stay top of mind with your fans during these times of social isolation. In this post, we've pulled together a selection of free livestream platforms and apps you can use to create digital concerts while the world recovers from the COVID-19 outbreak.
What are the best free platforms for musicians who want to live stream?
Live on YouTube
You probably already use YouTube for uploading your music videos, but did you know that they also have a live option? Just log into your YouTube account and choose between video upload or live video at the top right corner of the page.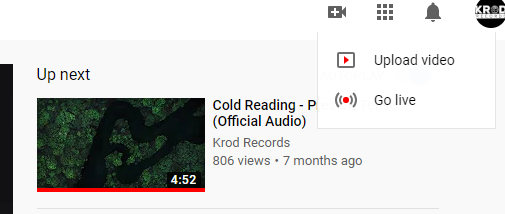 Once you are on YouTube Studio, you can choose a title, for example "Band Name: House Concert 03/31/2020". Then you either go public directly or prepare yourself with a "non-listed" or "private" version to test your YouTube livestream. You also have the option to schedule your performance.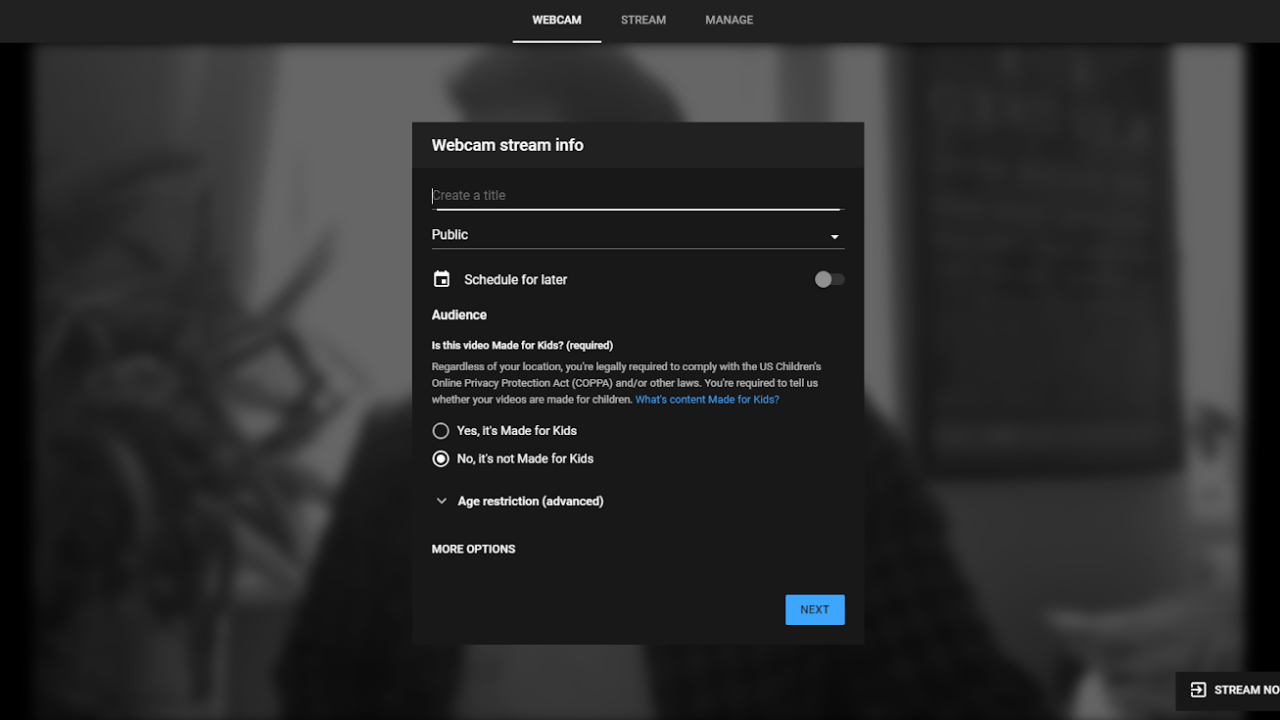 In the second tab, you can add the description in advance and upload a thumbnail for the presentation of your video.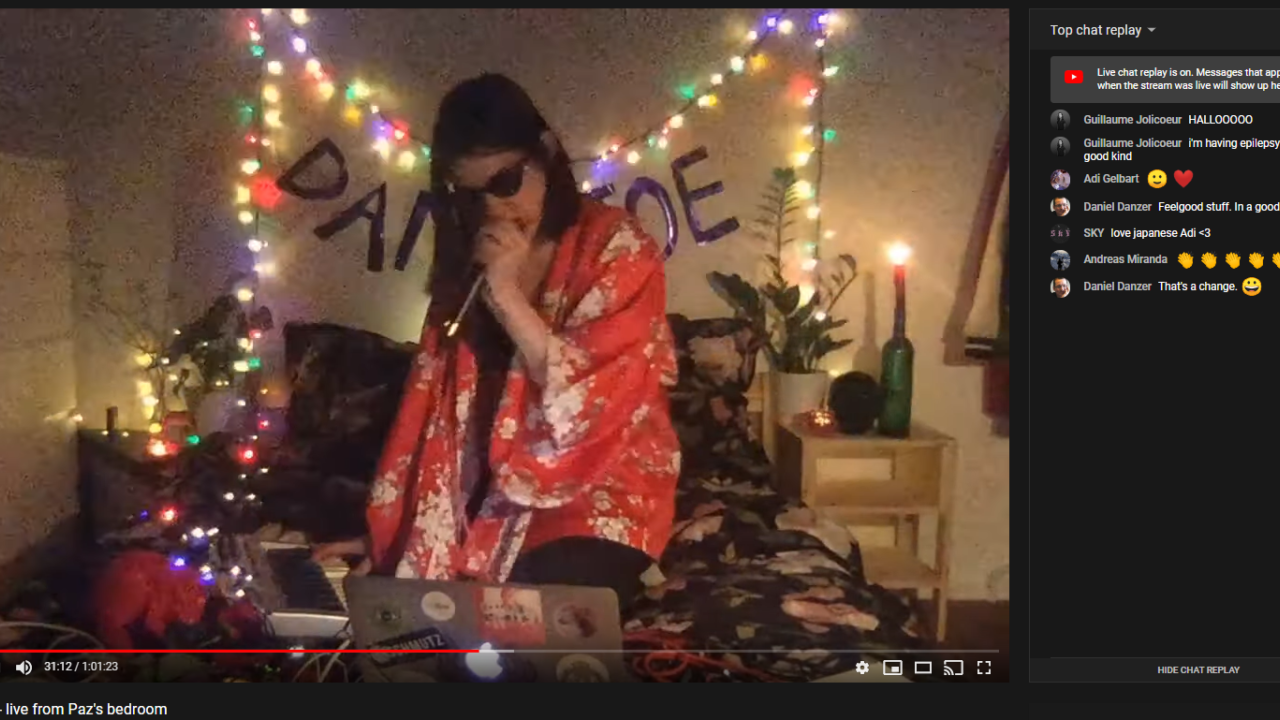 Live on Facebook
You already have a community on Facebook, so why not do a live gig for your social network? With Facebook, it's super easy; you can broadcast a concert or a live session for your fans via your mobile app. Just go to your Facebook artist page and click on "Live". You can then add a title in advance, for example: "The Living Room Live Sessions 03/31/2020". When you are ready to go, just click on "Start live video" to — you might have guessed it already — start your live video.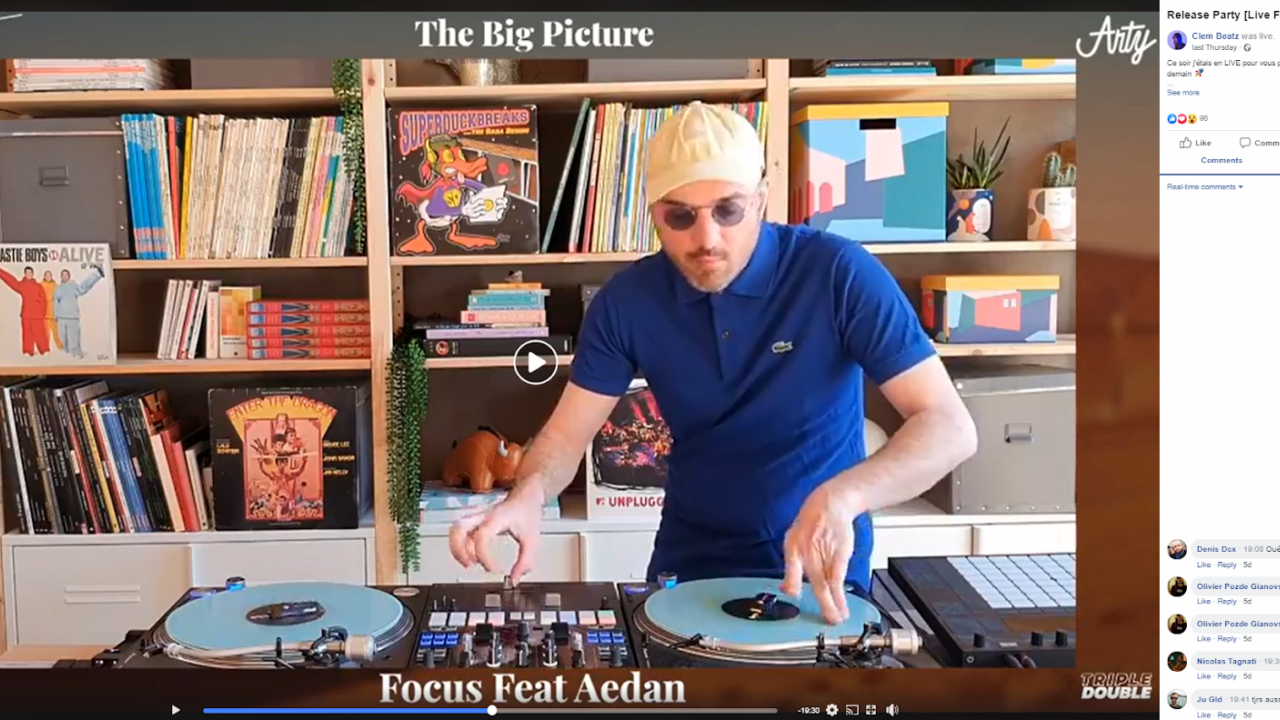 If you have a roommate or family member who can help, ask them to be your "Apprentice Community Manager" for the event and respond to fan comments or questions in real time.
Live on Instagram
Instagram is still one of the most important social networks right now — especially because it's a great place to grow and expand your audience. Just like Facebook, it's super simple to do a live gig on Instagram as well.
To start your digital concert on Instagram, just hit your avatar picture at the top left corner on your Instagram account, and then swipe all the way to the left to find the "LIVE" mode.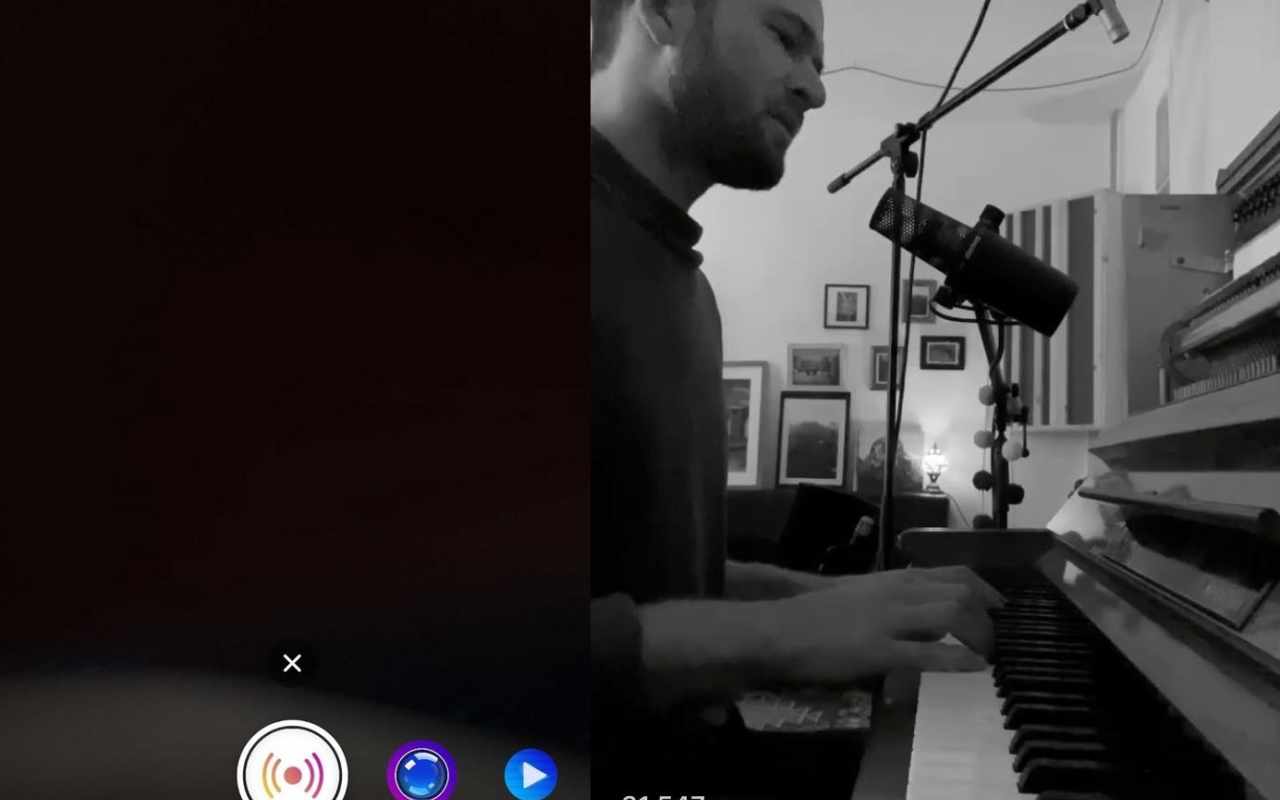 Then just press the white round button to start your live concert. You'll be able to see the number of viewers at the top of your screen and their interactions, like comments, hearts, and emojis. If you don't want people to comment during your live session, you can also disable that feature. As soon as your concert is over, click "finish" at the top right and confirm.
You should definitely share your live video in your stories, so everyone who didn't have the chance to see you live can still watch the video on your profile.
Live on Hangouts (Google)
Hangouts is usually used for video conferences at work or for a call with your friends, but many artists also use it to broadcast a live concert. You can prepare your event in advance by inviting your fans via email. They just click the link in the email to join your live concert. Some people find Hangouts to be a more personal way to livestream a gig because you only reach fans who signed up for your newsletter. Make sure they know that your Hangouts live concert will be a special treat just for them.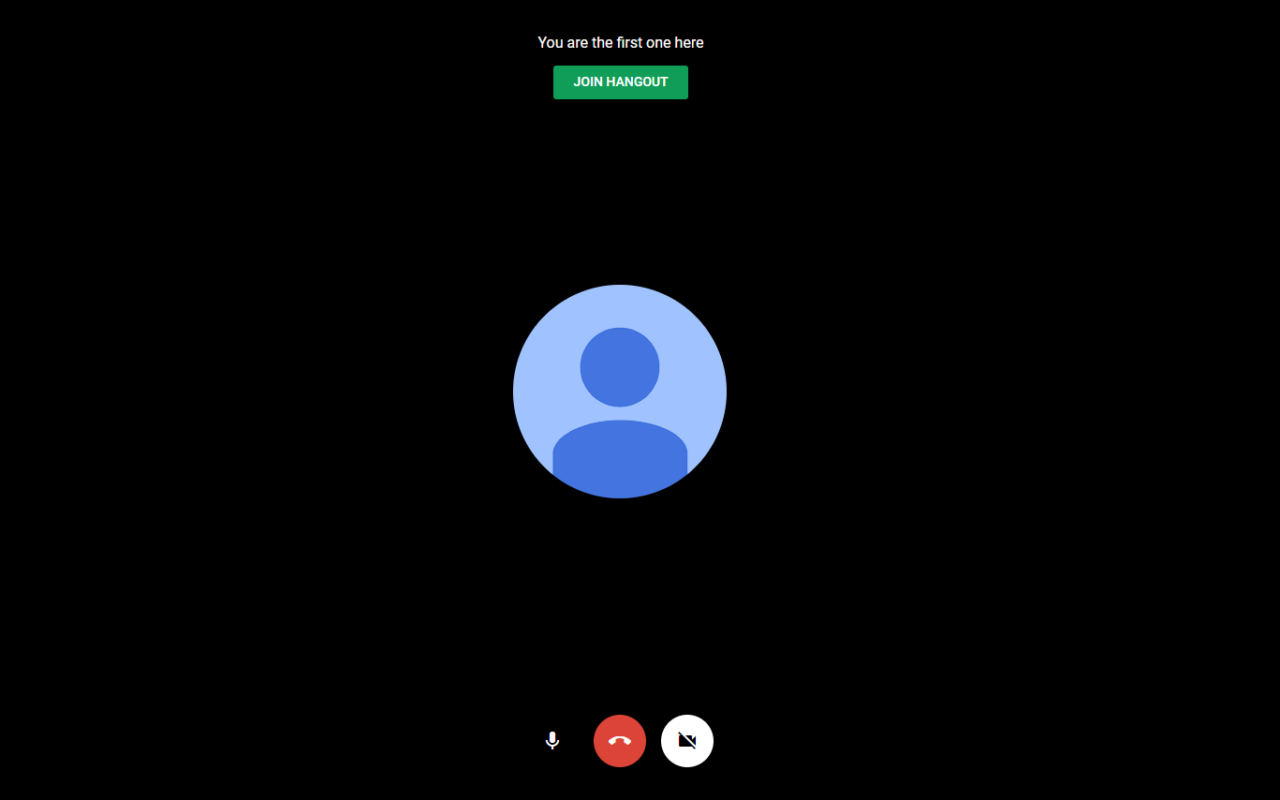 Common mistake: Don't forget to send the invitation email!
Live on Zoom
Zoom was designed as a webinar app, but it is also a great tool for a live concert. You can use it for an acoustic set of your upcoming songs, for example, or to officially kick off the promotion of your upcoming release. Zoom also allows you to create video chats for up to 100 people (included in the free version!). Just be aware that the free version has a time limit of 40 minutes — which is pretty much the duration of an average album.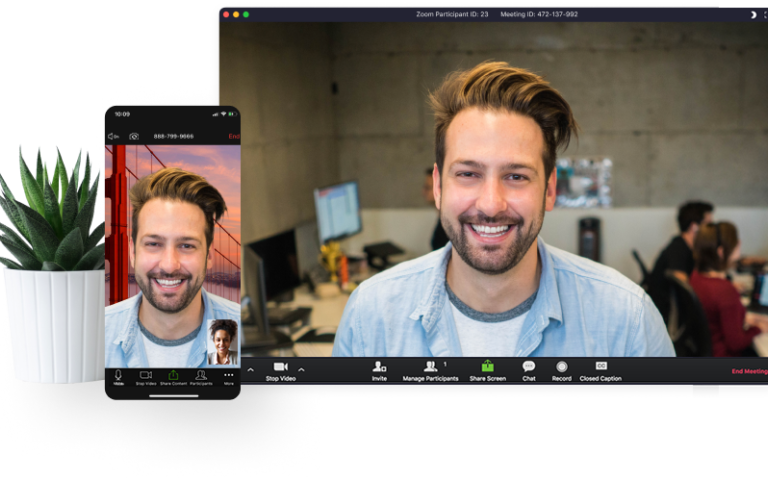 Live on Twitch
Twitch is basically a live stream video portal originally used to broadcast video games. Recently, the service has been trying to expand their community beyond the gaming scene to bring more DJs and musicians onto their platform.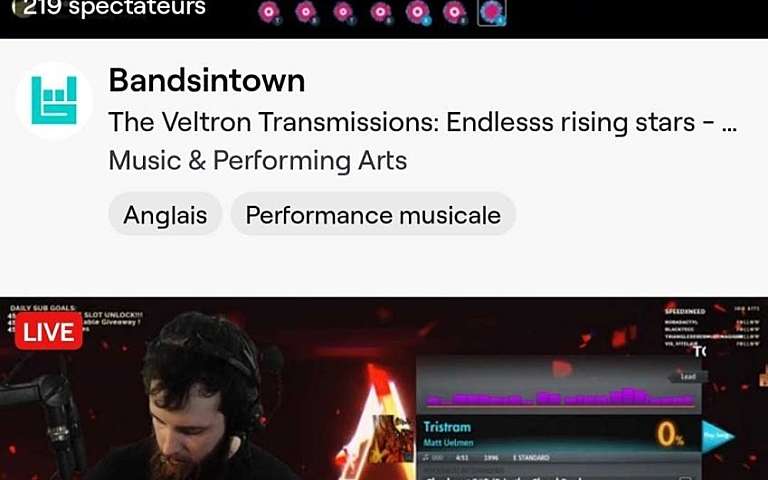 Here are some guidelines on "how to use Twitch for musicians" :
You set up a channel on Twitch for your band, play music, and talk with viewers live
Viewers watch and post to the chat to talk with you and other viewers
You have fun. They have fun — long distance relationships do work after all! Don't forget to tell your fans about your Twitch account on Facebook, Instagram, and Twitter so they can join you!
Live on Periscope
Periscope is a livestream platform owned by Twitter. You can easily create an account and broadcast your concert or rehearsal live from your living room.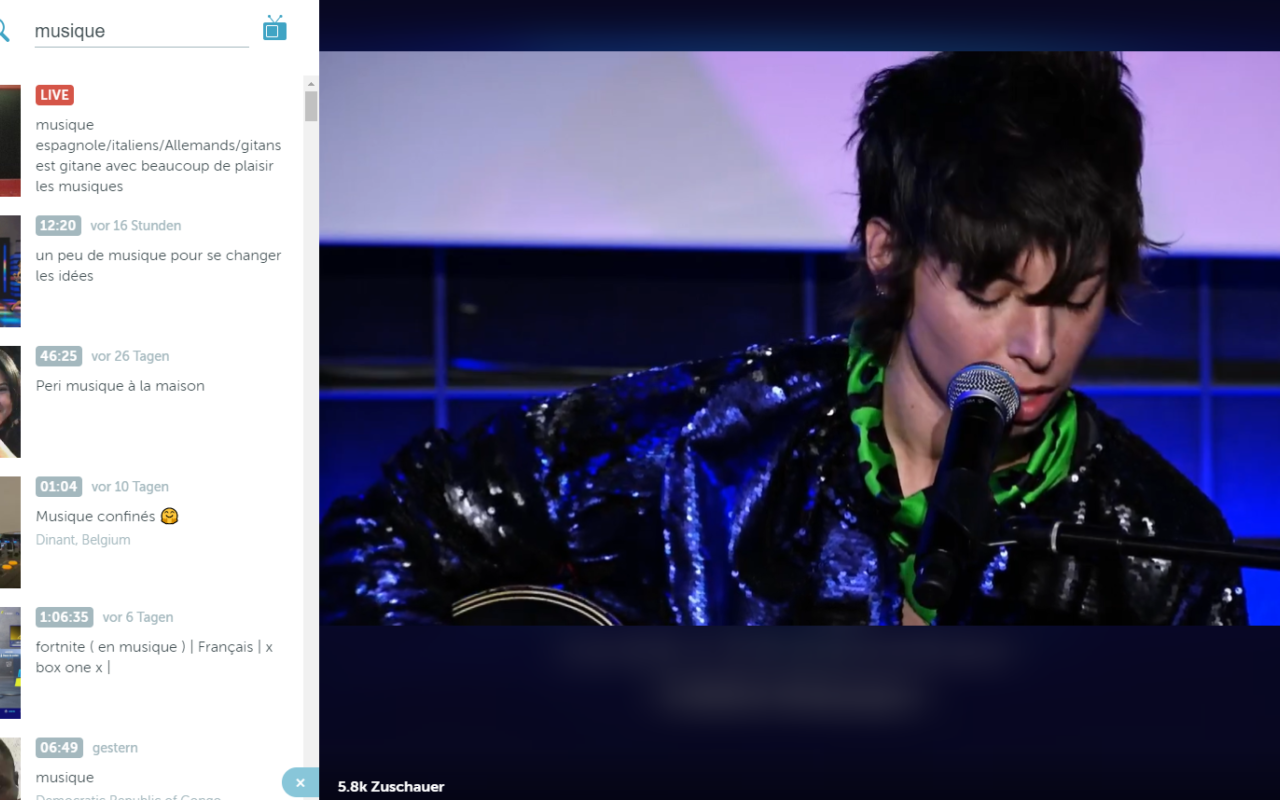 Not sure which to try? Test a few platforms and choose the one that works best for you and your fans. Everyone is craving some entertainment during this time, so go for it!
One question remains: What are the best options to earn some money as an artist during this time?
Records, merch and Bandcamp
Time to send your fans and followers a reminder that you have CDs, vinyl and t-shirts waiting to find a new home. Take new photos of your merch and share them on your social networks as well as your online store or Bandcamp. Bandcamp is also a great way to sell your products and the digital versions of your album, ep or latest single. If you sell your records at the local record store, make sure you invite your community to check out their online shop as well. As usual: support your local scene and we can get through this together!
Keep releasing new music
Everyone's at home and sooner or later all Netflix favourites will be watched. To make sure your fans don't get bored at home, you should keep releasing new tracks on Apple Music, YouTube Music, Deezer, Spotify, Amazon Music, Napster or Qobuz. People have plenty of time to carefully listen to your records right now, to buy your merch or to check out your socials. Give them something to work with and something to look forward to!
PWYC in the digital age
If you play gigs via live stream and offer entertainment to your fans, you should be asking for a financial reward. Patreon is a membership platform created by musician Jack Conte. It allows registered artists to obtain funding from patrons on a regular basis or per work created. You can also ask your community to donate via your personal PayPal button of course.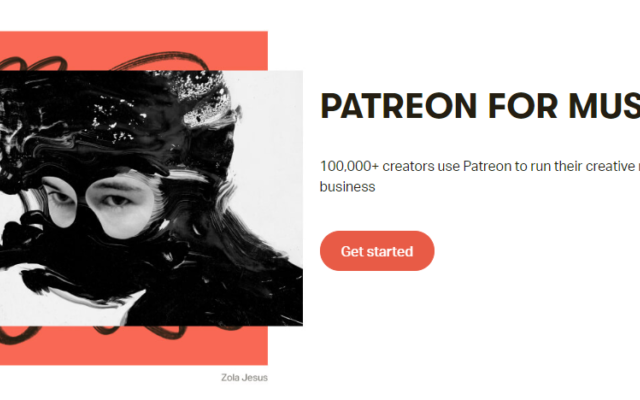 If you already have an online crowdfunding campaign going, don't hesitate to remind people about it.
Feel free to send us an email to support@iMusicianDigital.com, if you have more ideas to help musicians keep their careers going during this time.
Create free account