Promote with confidence with personalized Promo Player and QR Code
With so many different stores and streaming platforms, where do you send your fans? Take out the guesswork. One link to rule them all: Share one link to your personalized promo player and fans can choose their favorite from a list. Plus, print a special QR Code on t-shirts, posters, and merch to send fans directly to the promo player.
Build momentum with Preorders, 'Save-It' now! pages, and Instant Gratification tracks.
Build momentum leading up to your release and drive fans to preorder on the iTunes Store, Amazon, and Beatport, as well as 'Save-It' now! pages on Spotify. You can also let fans stream up to 50% of the release with Instant Gratification tracks on Apple Music, Deezer, and Amazon.
Take control of your brand with Artist & Label pages and Custom Pricing
Take control of your brand and take control of your Artist Pages on Apple Music and Deezer. Set the price of your release and tracks with custom pricing on the iTunes Store. And update your label page on Beatport.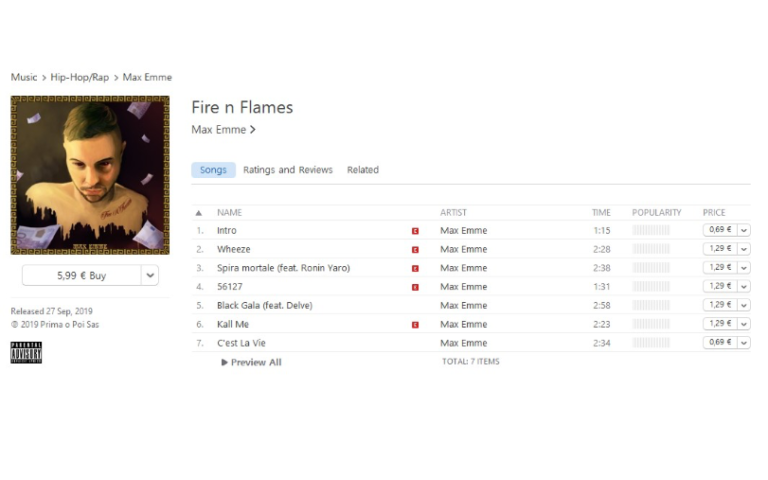 What's included?
Artist Pro includes these 10 specially-selected tools for just
Promo player and QR code
'Save-It' now! page on Spotify
Set your own prices for the iTunes Store
Pre-orders for the iTunes Store, Amazon, and Beatport
Instant Gratification tracks on Apple Music, Deezer, and Amazon
Pre-listening
Lyrics
Booklet
Artist profile customization on Apple Music and Deezer
Update your label page on Beatport